*🎧Partying🥳* *2018*
_https://youtu.be/AIUPpcr2IlM_

My first song. Partying is a party hip hop song which I personally came up with the idea. I sang the first verse, second verse, bridge and chorus(because it was my song😏🤫) and with me I had Brooks 7, of the Cash Kings and Shreckback Studios working the magic

The Cash Kings had recently dropped a track, forgot the name but was a banger, so I wanted to hit something with them, since I was new to the hip hop industry, to market up myself and since they had some fans.

*🎬STORY MODE*
Its of a boy🧑🏻, at a house🏡, all alone🕴, bored😔, till he opened the front door🚪and party people started venturing into the house. They began partying🥳💃🏻🕺🏻, everyone invited, haters not🚷, those with cheap liquor🍺 casted out........ Then Brooks came in with a new concept of this boy, as he elevates himself up ⬆, as the main man, main thing.

*📃I personally didn't think the song would be such a banger💥. I frequently get messages in my DM📲 of people requesting the song, asking for features, asking for me to perform. I performed it at a school's Speech and Prize giving day, I wasn't even able to finish it for the crowd went more than crazy.*

Listen🤳🏼🎵👂🏼 to it, comment✍🏼, like👍🏻,
*The more views👁‍🗨it gets, the more chance it will be my first video, no doubt😇🤞🏼*
_https://youtu.be/AIUPpcr2IlM_p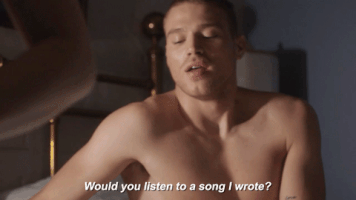 Please log in to like, share and comment!